Southeastern Institute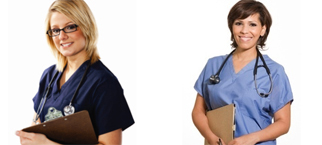 Questions? Fill out the form below to get answers.
Prepare for a Health Care Career in as Few as 8 Months at Southeastern Institute!
You can complete Southeastern Institute's training programs in as few as 8 months!* Receive hands-on instruction from caring instructors with practical experience in the fields in which they teach. Southeastern's small class sizes and individualized attention can be just what you need to succeed.
Southeastern Institute offers:
Placement assistance for graduates
Small class sizes with an emphasis on individual attention
Financial aid for those who qualify
Day or evening classes
Hands-on training from industry-experienced faculty
Financial aid available for those who qualify
To learn more, complete the request form on this page today!
Southeastern Institute is institutionally accredited by the Accrediting Commission of Career Schools and Colleges, 2101 Wilson Blvd, Suite 302, Arlington, Virginia, 22201. Further information may be obtained by contacting the Commission at (703) 247-4212.
Programs Available at Southeastern Institute:
Certificate in Electronic Medical Billing and Coding Specialist


Individuals trained in utilizing electronic healthcare records have the opportunity to improve the quality and convenience of patient care, increase patient participation in their own care, improve the accuracy of coding, diagnoses, and insurance processing, and increase the efficiency and cost savings of the medical practice.

This program is intended to train those who wish to gain employment in medical billing and health information management utilizing electronic health systems. Employment opportunities may be in either the public or private sector, including positions in the offices of private physicians, hospitals, and medical centers. Students will develop a thorough knowledge of medical terminology, health records management, insurance procedures and billing software, medical coding, as well as skills in business communications and office administration that are vital for success in this growing field. Graduates will have the opportunity to participate as an important member of the healthcare team.



Certificate in Medical Assisting


The Medical Assisting program trains students to become multi-skilled medical professionals who assist physicians. Students learn to give injections, take vital signs, administer electrocardiograms, assist with minor surgical procedures, and perform a variety of medical duties under the direction of a physician. In addition to the clinical aspects of the career, students will be trained in administrative functions such as handling insurance claims and maintaining patient records. A certificate will be awarded upon successful completion of this program.



Certificate in Pharmacy Technology


The Pharmacy Technology program prepares students for rewarding careers in this growing health care field. The curriculum combines classroom instruction with clinical experience. As a student, you'll learn how to assist a licensed pharmacist with packing and distributing medication. You'll also develop knowledge and skills in basic health care and technology. A certificate will be awarded upon successful completion of this program.



Certificate in Professional Clinical Massage Therapy


The Professional Clinical Massage Therapy program provides instruction in therapeutic massage with advanced training in the treatment of soft tissue ailments, postural distortions, and degenerative process of the body. The program prepares students for employment in medical based facilities such as physicians' offices and rehabilitation centers, while also training students in the arts associated with a spa setting. Students receive training in massage law, basic massage theory techniques, allied modalities, and neuromuscular clinical massage theory techniques, as well as real-life clinical experience. Upon successful completion of this program, the student will receive a Certificate in Professional Clinical Massage Therapy.




Southeastern Institute Campus:
Columbia


Southeastern Institute of Columbia was founded in 1997. Upon licensure by the South Carolina Commission on Higher Education, the school was established to provide a clinically based curriculum in the Professional Massage Therapy training program. The school encompasses 6200 square feet; which includes classrooms, laboratories, a media center, bookstore, and offices. There is ample free parking. All equipment used at the school is compatible with industry standards and effectively meets the objectives of the programs.
The school is conveniently located just east of I-26 off of the Bush River Road Exit.
Disclosure Information: www.southeasterninstitute.edu/consumerinfo